Silver Spring, MD: ROBBERY OF USPS LETTER CARRIER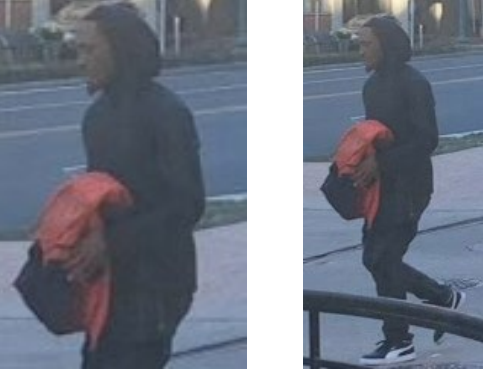 Wanted
The suspect is desribed as a Black male in his late 20s, aproximately 5'10" tall and of average build. The suspect was wearing a black shirt, black pants, and black and white Puma shoes. The suspect was carrying an orange jacket. The suspect fled in a red vehicle, possibly a Jeep Cherokee or Jeep Compass.
The U.S. Postal Inspection Service is offering a reward of up to $50,000 for information leading to the arrest and conviction of the suspect who robbed a United States Postal Service letter carrier at 1215 East West Highway, Silver Spring, MD 20910. The incident occurred at approximately 8:30 a.m. on December 28, 2022.
TAKE NO ACTION TO APPREHEND THIS PERSON YOURSELF
If you have any information about this incident, please contact the: U.S. Postal Inspection Service at 1-877-876-2455 (say "Law Enforcement")
Reference Case No. 3938890.
Report Now