Philadelphia, PA: ROBBERY OF A USPS MAIL CARRIER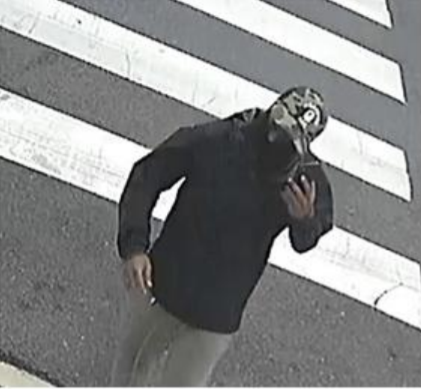 Reward up to $50,000
The U.S. Postal Inspection Service is offering a reward of up to $50,000 for information leading to the arrest and conviction of the suspect(s) who robbed a U.S. Postal Service (USPS) Mail Carrier in the 1700 block of Mifflin St., Philadelphia, PA 19145. The robbery occurred at approximately 5:45 P.M. on Friday, September 17, 2021.
TAKE NO ACTION TO APPREHEND THIS PERSON YOURSELF
Postal Inspectors are asking anyone with information about this robbery, or anyone who can identify the person pictured above, to please contact them at 1-877-876-2455 (say "Law Enforcement") and Reference Case No. 3505925.
Report Now