Las Vegas, NV: THEFT OF U.S. MAIL FROM A POSTAL VEHICLE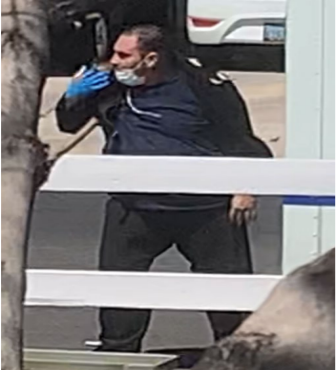 Reward of up to $10,000
The U.S. Postal Inspection Service is offering a reward of up to $10,000 for information leading to the arrest and conviction of the suspect(s) who broke into a United States Postal Service (USPS) vehicle and stole mail from it near the crossroads of Lake Mead Blvd. and Jones Blvd., Las Vegas, NV 89108 at approximately 1:15 P.M. on April 3, 2021.
TAKE NO ACTION TO APPREHEND THIS PERSON YOURSELF
If you have any information about this incident, please contact the: U.S. Postal Inspection Service at 1-877-876-2455 (say "Law Enforcement")
All information will be kept strictly confidential.
Report Now