Colorado, WY: BURGLARY OF U.S. POST OFFICE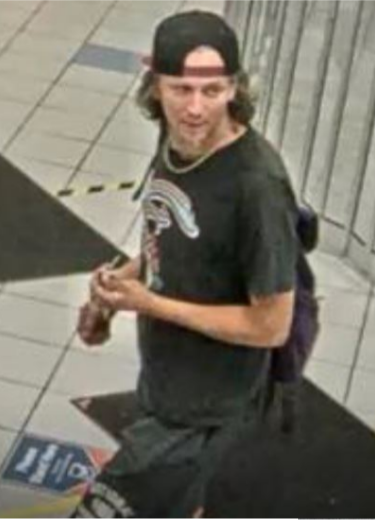 Reward up to $10,000
The suspect was involved with the burglary of the Cheyenne Main Post Office, 4800 Converse Ave., Cheyenne, WY 82009 at approximately 7:15 P.M. on August 6, 2021. The suspect is described as a white male, 20 to 30 years of age, with bushy dark-blond hair, a blond goatee, of average build, with a vertical tattoo on the outside of his lower right leg.
The U.S. Postal Inspection Service is offering a reward of up to $10,000 for information leading to the arrest and conviction of the suspect(s) who committed a string of U.S. Post Office burglaries along Interstates I-76, I-25, and I-80 near the adjoining borders of Colorado, Wyoming, and Nebraska between approximately 6:30 P.M. on August 6, 2021 and 10:00 A.M. on August 8, 2021.
TAKE NO ACTION TO APPREHEND THIS PERSON YOURSELF
If you have any information about this incident, please contact the: U.S. Postal Inspection Service at 1-877-876-2455 (say "Law Enforcement")
Reference Case No. 3456275
All information will be kept strictly confidential.
Report Now