Delray Beach, FL: ARMED ROBBERY OF USPS EMPLOYEE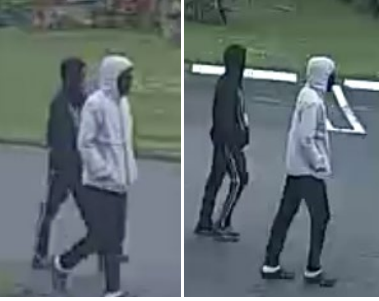 Reward up to $50,000
The two suspects are described as short, Black males, approximately 18-22 years old, one wearing a green shirt and black pants. The suspects fled the area in an older model gold 4-door sedan. The vehicle is possibly a Toyota.
The U.S. Postal Inspection Service is offering a reward of up to $50,000 for information leading to the arrest and conviction of two suspects responsible for the armed robbery of a USPS Letter Carrier on November 19, 2022, in the vicinity of 4355 Village Drive, Delray Beach, FL.
TAKE NO ACTION TO APPREHEND THESE PERSONS YOURSELF
If you have any information about this incident, please contact the: U.S. Postal Inspection Service at 1-877-876-2455 (say "Law Enforcement")
Reference Case No. 3904950-ROBB
All information will be kept strictly confidential.
Report Now